English
English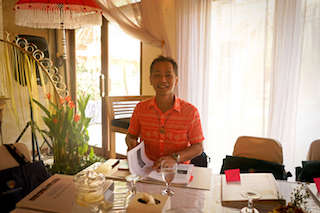 Akihide MATSUMOTO
Coach & Author
My Mission Statement
I am a person who who helps in developing people's potential especially the ones I met along the way.
I evaluate my life not just according to the result index of the people whom I've met and influenced but also to those whom I haven't met and was impacted by my wisdom.
Just like a chain, I influence people and they spread my thought and teachings which make them to influence others as well.
I am a leader with the vision "Creating abundant cycle of opportunities in learning and growing together". I devote my life to keep making the cycle of opportunities bigger and bigger.
My Story - Creating Cycle of Educational Opportunities with Room to Read
My fundraising page for RoomToRead's "Action for Education"( English)
My fundraising page for RoomToRead's "Action for Education"( Japanese)